As interest rates start to increase after a lengthy period of historical lows, it's a good time to think about how your money is working for you and whether your investing style and strategy is still in line with your goals.
Higher interest rates don't just send a ripple through the economy, aside from the obvious impact on the property market, they often impact stock prices. There are a myriad of other factors that contribute to market movement and portfolio performance and trying to navigate all the things that need to be considered can be challenging but being aware of your preferred investment style and having a considered and appropriate strategy can help.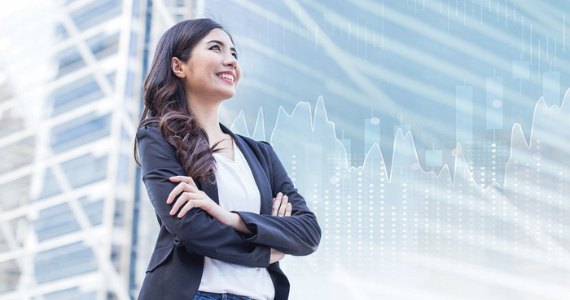 The benefits of style and strategy
Just as we are all unique individuals, our goals and approach to investing will also be different to our family and friends and it pays to be familiar with your own style and preferences.
It can be common for those new to investing to take the plunge without any real plan, let alone an investment strategy that's likely to align with their current circumstances, future requirements, and investment goals.
Even those who have been investing for some time can be guilty of a 'set and forget' approach that might mean hanging on to a strategy that does not meet their present or future needs.
Having the right investment strategy – the one that's right for you – improves the likelihood of your investments meeting your goals and allows you to sleep at night.
Your tolerance for risk at the core of your style
While approaches to, and styles of investing are many and varied, your comfort with risk is often the primary driver of any approach you may choose to take. There is of course a trade-off between risk and return that needs to also be considered. Your comfort with risk will determine the right mix of asset classes in your portfolio.
An aggressive investor, commonly someone with higher risk tolerance, is willing to take on greater risk for the possibility of better returns than a conservative investor. This type of investor will be comfortable with a higher proportion of growth assets like shares or listed property that offer higher returns over the long-term that may come at the expense of less stable returns.
A conservative investor will employ a larger proportion of defensive assets in their portfolio to provide long-term stable returns with lower volatility and exposure to risk. Defensive assets are fixed interest investment options including fixed income bonds and cash investment options.
Hands-on vs hands-off approach
Investing strategies can be further separated into two distinct groups: active and passive. Passive investing, as the name implies, focuses on benefitting from the overall increase in market prices over time. One of the benefits of passive investing is that it minimises the mistakes investors can make when they react emotionally to stock market movement.
Active investing involves a more hands-on approach, with more frequent buying and selling to take advantage of short-term price fluctuations and is generally undertaken by a portfolio manager.
Changing your strategy over time
Most investors find that their investment style shifts as they age. Younger investors have a longer time horizon, so they may feel more comfortable making riskier investments as they have time for the market to recover from market falls. Mature investors may be more focused on preserving their savings for retirement, so they may be more interested in diversification and dollar-cost averaging.
For investors nearing or at retirement, a shift from asset growth and capital gains to a focus on income may be something worth considering and is often desired. The advantage of an income focussed strategy is that investments can produce some of the cash flows needed when you're no longer working. Dividend stocks are a common way to achieve this goal, with companies showing stable and growing dividends providing the most value.
To ensure you are employing the right strategy to meet your objectives, it pays to be aware of your options and revisit your comfort with risk and your overall investment goals. We can ensure your investment portfolio meets both these elements throughout your various life stages.
If you are interested in exploring the options available to you, please get in touch. We can work closely with you to review your strategy or if you are new to investing, find the right mix for your unique circumstances.