Quarterly Property Update
It took the Reserve Bank just seven months to move the official cash rate from an historic low of 0.10% in April to 2.85% by November. The last time the RBA sent the rate up by 2.75% it took more than six years. Therefore, it isn't any wonder why home values are falling – there's been a shock to the system.
Although this shock has been short and sharp, and values are declining as a result, prices across the country are still well above pre-pandemic levels. Property experts are not yet willing to call the 'bottom' of the cycle, however, the RBA's change from 0.50% to 0.25% increments is expected to calm the immediate panic.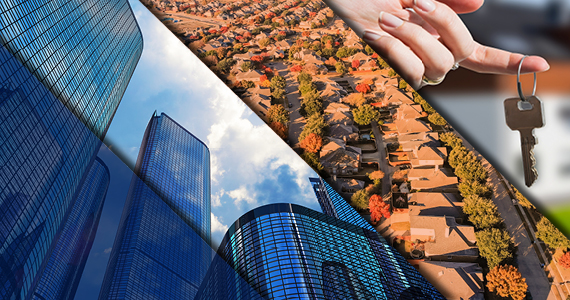 Property past its peak
Figures from PropTrack (realestate.com.au data business), show national values are -3.81% off their peak. National annual price growth is now sitting at -1.08%, the slowest pace since August 2019.
Sydney is the city with the biggest gap between November 30 and its peak, down -6.28% according to PropTrack while Melbourne is -4.75%.
Across the capitals, Darwin (-0.49%) led the price declines. In Canberra, prices are now 0.54% below their level a year ago. Hobart prices fell 0.27% in November to sit 2.92% below their peak in April. However, prices remain 1.06% higher than levels seen in November last year. Adelaide is currently at its peak.
It's all in the numbers
According to the CoreLogic national Home Value Index, by November's close there had been seven months of consistent declines. The index revealed that over the last three months, national home values were down to a median of $714,475.
During the same quarter, Brisbane has been home to the sharpest decline, recording -5.6%.
Sydney and Hobart followed with identical declines of-4.4%.
Canberra recorded a -3.8% dip, with Melbourne recording -2.7%.
Adelaide, Darwin and Perth felt minimal movement under 1% with falls of -0.8%, -0.6% and -0.5% respectively.
When CoreLogic number crunchers put the capital cities together there had been a combined slump of -3.5% and regionally values fell similarly by -3.6%.
Pace of declines easing
Although values are falling across the country, data shows the pace of declines has actually eased over the past three months across Sydney and the past four months in Melbourne, with many other smaller capitals and most regional markets also seen the pace of declines decelerate.
Tim Lawless, CoreLogic's research director, said while values have been in negative territory for several months now, it's still too soon to call the trough of the market just yet.
"There is still the possibility that the pace of declines could reaccelerate, especially if the current hiking cycle persists longer than expected," he said.
"To-date, the housing downturn has remained orderly, at least in the context of the significant upswing in values. This is supported by a below-average flow of new listings that is keeping overall inventory levels contained," Mr Lawless added that we're yet to see the full impact of rate rises as households likely still hold excess savings accumulated during lockdown, plus there is a large cohort of fixed rate borrowers who've so far been insulated from rapid rate rises.
Despite the nationwide price falls, CoreLogic reports housing values are still above pre-Covid levels, which would imply most homeowners are sitting in a positive valuation position relative to their purchase price – as long as they bought before the pandemic.
For expert advice on buying in the current market, contact us today.
Note: all figures in the city snapshots are sourced from: CoreLogic's national Home Value Index (November 2022)