It has been an eventful couple of years for first-home buyers from booming property prices to rising interest rates. Cooling market conditions and a reduction in borrowing power means many frustrated purchasers need to pivot their property plans.
Despite a widespread dwelling price correction – down –3.5% nationally for the quarter to 30 November – getting onto the property ladder is still as challenging as ever.i 
To help ease the burden, both the Federal and State governments are assisting with grants, schemes and tax exemptions. However, with so many schemes on offer it can be hard to compare and to find the most appropriate for your situation.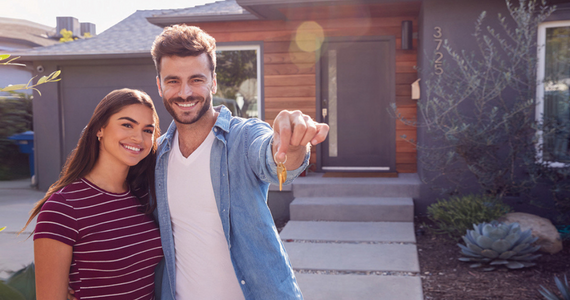 Government schemes available: 
National Housing Accord 
In the October Federal Budget, prospective first-home buyers were thrown a new lifeline with the National Housing Accord.
Treasurer Jim Chalmers announced an accord between all levels of government, institutional investors and the construction industry, which would see 1 million new "well-located" homes built over five years, starting in 2024.
The budget committed an initial $350 million in additional funding for 10,000 affordable homes, on top of existing commitments. State and territory governments would match the 10,000 home pledge, meaning 20,000 dwellings will be delivered per year.
First Home Owner Grant 
Each state and territory has its own First Home Owner Grant with different eligibility requirements.
In some states, first-time purchasers can receive a one-off payment when buying a newly built home or purchasing vacant land, while in other states, the grants have been replaced by stamp duty (also known as transfer duty) concessions. To understand what's on offer in your state or territory, visit First Home Scheme.

First Home Guarantee
While lenders traditionally expect first-home buyers to provide a 20% deposit (or less with Lender's Mortgage Insurance) this scheme helps buyers with a 5% deposit. The Government will guarantee 15% for eligible purchasers.
The initiative (formerly First Home Loan Deposit Scheme) has pledged 35,000 spots until 30 June 2023.
Single first-home buyers can earn up to $125,000, while couples are capped at $200,000 a year, depending on eligibility. Limits on purchase prices also apply and can be found at National Housing and Finance Investment Corporation.

Help to buy scheme
This package isn't just for first-home buyers. The Federal Government will co-purchase a property with eligible homebuyers. The buyer requires a 2% deposit, and the Government will contribute up to 40% towards the purchase. 
Homeowners can choose to either buy the portion of the home (co-purchased by the Government) during the life of the loan or sell it and repay any money owed along with the share of any capital gain. This scheme is due to commence from July 2023.
Regional First Home Buyer Support Scheme
From 1 October 2022 – 30 June 2023, 10,000 new places became available in this scheme for regional first-home buyers. The Federal Government is pledging to guarantee up to 15% of a home's value so local first-home buyers can buy with a 5% deposit.
Family Home Guarantee
This program is aimed at getting more Aussies into their own home – whether they're a first-home buyer or not, with 5000 places created for single parents with at least one dependent.

Eligible buyers will need a 2% deposit with the Government guaranteeing up to 18% of the property's value to meet the 20% lenders' standard.
First Home Super Saver Scheme
For most first-home buyers, the deposit is the biggest hurdle. Eligible first-home buyers can access some of their superannuation to put towards a home deposit.
While this initiative offers you a way to "beef up" your deposit, it's important to note you'll be dipping into future retirement savings.
First-home buyers can release up to $15,000 each financial year to a maximum of $50,000. Further information can be found on the ATO website.
Working out which schemes you can apply for will take some research and we can assist.