The new financial year marks the opportunity to access a raft of support to help more people buy a home. Now is the perfect time to sort through all the national and state schemes and find the ones that are right for you.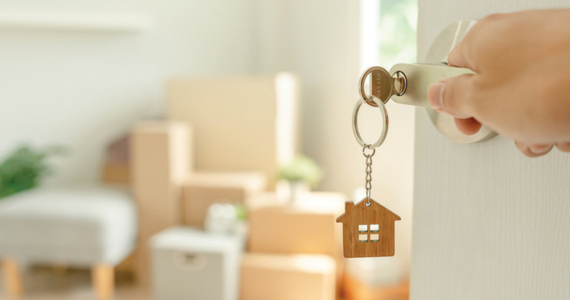 Three National Home Guarantee Schemes
The National Home Guarantee Scheme (HGS) has expanded to help more groups that find it difficult to buy their own home.i All three offer a government guarantee of your below 20 per cent deposit loan which save the cost of Lenders Mortgage Insurance (LMI). No money changes hands but having a loan with a deposit of 5 per cent or even 2 per cent guaranteed by the government could help you get into the market sooner. Let's take a brief look at what's on offer.
The First Home Buyer Guarantee (FHBG) supports up to 35,000 eligible first home buyers each financial year. You must have a minimum deposit of 5 per cent, while the maximum price and other conditions vary from state to state. The scheme now accepts joint applications from friends, siblings, and other family members and buyers who have previously owned a home may also be allowed to apply as long as their last ownership was at least 10 years ago.
The Regional First Home Buyer Guarantee (RFHBG) is for eligible first home buyers in regional areas. There are 10,000 places available each financial year to 30 June 2025. Again, the maximum cost of the home and the applicant's annual income varies state to state but a minimum 5 per cent deposit is needed wherever you are. 
The Family Home Guarantee (FHG) supports eligible single parents and single legal guardians with at least one dependent child. That now includes single aunts, uncles and grandparents caring for a child. The minimum deposit needed is just 2 per cent, with 5,000 places available each financial year to 30 June 2025. Again, there are limits on annual income and the cost of the home.
One thing to keep in mind when looking at these schemes is that most, but not all, lenders will include the schemes when assessing your home loan application. It may save you valuable time and keep your banking record clean if you check with us before applying for any scheme or loan.
State specific grants, stamp duty and shared equity schemes
Regardless of where you are buying, you'll find that each state or territory has some form of support for first home buyers. Usually, these offer payments or discounts to first home buyers purchasing new properties, or house and land packages. These grants are not taxed and don't have to be repaid, making them worth considering.
Stamp duty is a huge up-front cost for buyers. All the states have a minimum price threshold before stamp duty is charged. They also offer one-off stamp duty concessions for first homebuyers paying below certain amounts. In some states, first homebuyers can also opt to pay a much smaller annual land tax instead of stamp duty.
Shared equity schemes are also broadening the people who qualify. Shared equity is when the state government buys a portion of your home. This reduces your deposit, loan amount and repayments. In return, if and when you sell, they will take that percentage of the sale price. Shared equity is traditionally only offered to key workers. However, in some states, single parents and singles aged over 50 can also apply.ii
First Home Super Savers Scheme
Another scheme is the national First Home Super Savers Scheme. In this, you make contributions into your super fund to save for your first home. Depending on how many years you're registered with the scheme, you can withdraw a maximum of $50,000, plus the calculated earnings from those investments.iii You find out how much you can access by asking for a FHSS determination, and then request a withdrawal when you sign the contract for your home. This takes a minimum of 20 days, so planning is crucial. Because it affects your super, it's wise to get financial advice before you do it. 
While having more schemes to choose from provides options, sorting through your options can be complicated. The capped number on some offers means it's best to get in touch with us sooner rather than later, so call us today.
i https://www.nhfic.gov.au/support-buy-home
ii https://www.firsthome.gov.au/
iii https://www.ato.gov.au/individuals/super/withdrawing-and-using-your-super/first-home-super-saver-scheme/