The festive season is a magical time of year but it's also a time when it's easy for your spending to go off the rails.
One of the main ways spending can get out of hand at this time of year is when you purchase using buy-now-pay-later (BPNL). Just like any form of credit BPNL can be extremely useful if used carefully, but it's important that you don't overspend as the fees for overdue payments can really add up.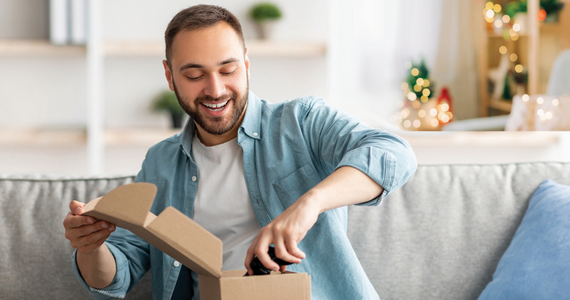 The popularity of buy now lay later
The attraction of BPNL is understandable – the idea of shopping now, using the product immediately and paying later – interest-free – is pretty compelling.
The rise in the uptake of BPNL was heightened during the COVID lockdowns, with Australians more than doubling their spending on this form of credit, with the total spend last financial year estimated at a whopping $11.9 billion.i
Afterpay is the biggest player with a market share of over 40 per cent.ii Other providers include Zipco and Humm Group which account for a little over 30 per cent between them, as well as a plethora of smaller providers like Brighte, Klarna, LatitudePay, Openpay and Payright.ii
BPNL is extremely easy to sign up for and if used carefully, it can help with budgeting as it forces consumers to spread payments over a specified period. If the purchase prices are paid back in the required period almost all providers don't charge any interest or other account-based fees.
The pitfalls
The challenge in using BPNL is to keep your spending in check and ensure that you can manage the repayments to avoid additional charges. The process of BPNL depends on the fact that many users don't manage to meet their commitments, providing revenue to the platform and the numbers back this up – showing that 21 per cent of BNPL users had missed a payment in the prior 12 months.iii
Most providers, including Afterpay, do not conduct credit checks and require no proof of income before extending credit. However, they reserve the right to perform credit checks and report negative activity on your account such as late or missed payments, which could be detrimental to your credit score. However, meeting your BNPL commitments does not have any positive impact on your credit score.
The ease of signing up means that you might be taking on more debt than you can afford to service – debt that only increases with each late payment so it's important not to find yourself in that situation.
Using it wisely
According to Afterpay, around 90 per cent of its users pay for their purchases using a debit card rather than a credit card.iv This is a good idea, because if you have your account linked to a credit card and start incurring fees from overdue payments, your debt could snowball.
It's also a clever idea to set reminders of when each payment is due to avoid accidental charges and to contact your provider if you are having trouble meeting repayments.
Staying on top of spending
The key to managing and getting the best out of BPNL is controlling your spending, but however you pay for your purchases, it's still a good idea to stay on top of your festive spending to avoid starting the New Year with a debt hangover.
That can be easier said than done at this time of year, however. One way to manage your spending and avoid those impulse purchases that can create a hole in your finances, is to come up with a list of what you intend to buy and a budget for your purchases – and stick to it. Starting early and taking advantage of sales can also help and avoids the last-minute rush to the shops and the expensive panic buying.
Finally, keep your eye on the prize – whether you are saving for that holiday, putting it away to buy your first home or paying down a mortgage, think about the importance of your goal and that will help you avoid splurging on all the spending temptations that are around at this time of year.
i https://www.abc.net.au/news/2022-06-29/australians-double-spending-through-buy-now-pay-later-services/101191090
ii https://www.spglobal.com/marketintelligence/en/news-insights/latest-news-headlines/next-in-australia-s-buy-now-pay-later-frenzy-consolidation-69369711
iii https://www.mortgagebusiness.com.au/finance-products/15140-1-in-5-prioritise-buy-now-pay-later-over-mortgage-repayments
iv https://mozo.com.au/fintech/love-afterpay-here-are-the-traps-you-should-know-about